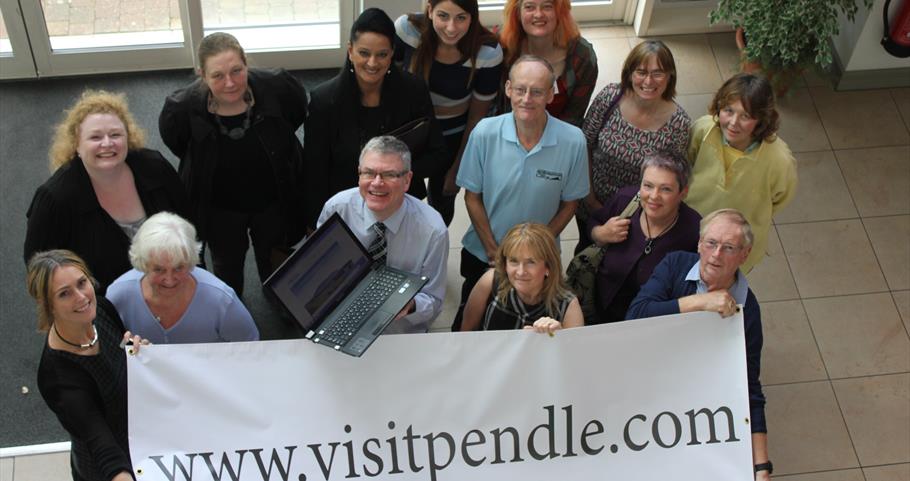 Tourism Conference
Many Thanks to everyone who attended the recent Pendle Tourism Conferenence and for everyone's contributions at the event. We're providing feedback on the event here so that those involved and those that couldn't come on the day can access all the great information that came out on the day. The agenda was a packed one with a number of great presentations as well as two great discussion groups. The presentations and the feedback from the groups can all be downloaded by clicking on the links below.
Tom Wilkinson, Business Development Director of The Seafood Pub Food Company
Nick Mead, owner operator of the Lady Teal wide-beam hotel boat
Customer Manager Richard Ault from website company New Mind
Director Andrew Palmer from Creative Tourist
Director and Lead Artist Paul Hartley and Kerry Morrison from local arts partnership In-Situ
Feedback from discussion groups and overall
Thank you for also helping us to launch our new website. We have already received some very positive comments on it as well as suggestions for further content which we will be acting on. There are a number of new videos on walking, cycling and the Brontes which are on the site.
For further information on how we promote Pendle you can look at the following:
The Visitor Economy Plan was passed by the Council's Executive in March (Item 7)
Many elements of the plan have also been incorporated into The Promotion of Pendle Plan (item 6)