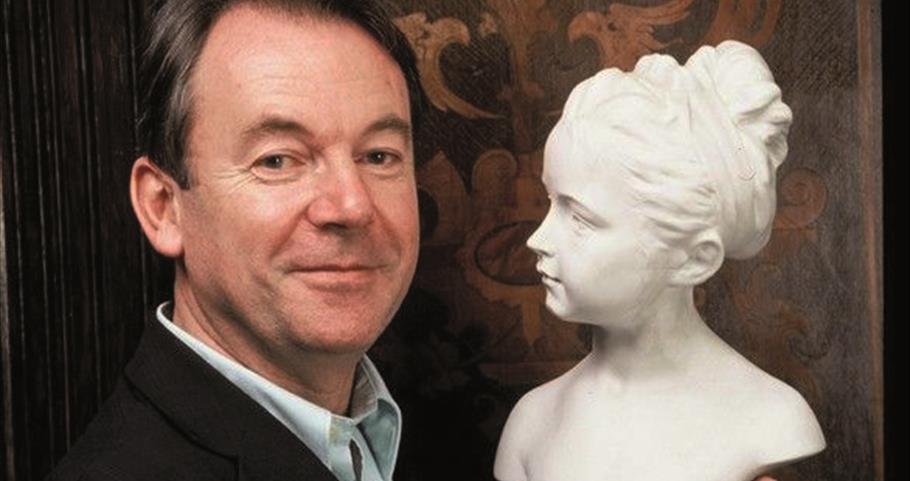 Famous Folk
Given that we are a small area, Pendle has quite a few famous sons and daughters. Here are a few of them.
Eric Knowles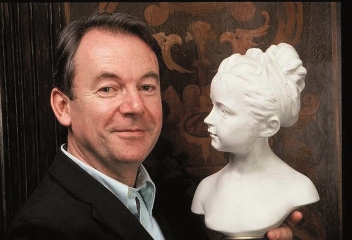 Eric Knowles, a renowned TV antiques expert, was born in Nelson in Pendle in 1953. He joined Bonham's in 1976 and became head of department in 1981. He first appeared on the BBC's Antiques Road Show and has also presented the BBC's Restoration Roadshow and is co-presenter with Sandi Toksvig on Antiques Master. Now living in the South of England he is still fiercely proud of his Nelson and Lancastrian roots, which can be seen in a number of features he has written for previous editions of the Pendle Visitors Guide.
Wallace Hartley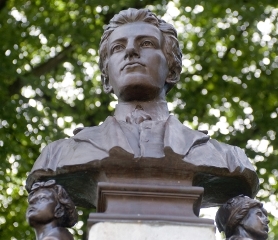 born in Colne in 1878. He was the heroic bandleader of the ill-fated Titanic, which sank in 1912. He is featured several times on the Colne Heritage Trail, with the house he lived in on Albert Road, the bust in his memory, and his memorial in Colne Cemetery. The latter carries the first notes of "Nearer My God to Thee" which he is said to have played as the ship sank.
Wallace sung in Bethel Chapel in Colne and played in various orchestras in Yorkshire before joining the Cunard Line in 1909, playing onboard the Lusitania and the Mauretania. When assigned the Titanic in 1912 he had only just proposed to his fiancée, Maria Robinson. His funeral procession through the town of Colne attracted well over 30,000 people.
George Fox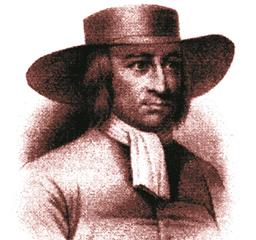 George Fox is a famous religious dissenter and founder of the Society of Friends, also known as the Quaker Movement, which he was inspired to create after climbing Pendle Hill in 1652 and having "a vision" on top of the hill. A natural spring on the hill is called Fox's Well. There is also a tree sculpture dedicated to him as part of the Pendle Sculpture Trail.
Born in 1624, he was the son of a Leicestershire weaver he travelled throughout Britain preaching, for which he was often persecuted by the authorities. His ministry expanded to places like North America, where the Quakers still have a strong following.
Jonas Moore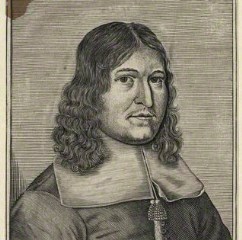 Jonas Moore was a mathematician and surveyor born in Higham in Pendle in 1617. He was known as "the father of time" as he helped to found the Greenwich Observatory, from which we get GMT, or Greenwich Mean Time. He counted Samuel Pepys and Sir Christopher Wren as his friends.
His early work was to cat as surveyor on a project to drain The Fens before moving on to map the River Thames. With the patronage of the King's brother, Moore found a place as a member of the Ordnance Office and became Surveyor-General of the Ordnance in 1669. His brother allegedly died of witchcraft and Jonas sponsored a book which exposed the fallacies of those who believed in witchcraft. He died in 1679.
Katharine Bruce Glasier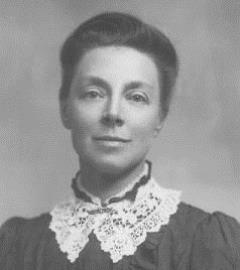 Born Katharine Conway in 1867 she lived most of her life in Earby in Pendle. She was one of the most important leaders of the socialist movement in Britain and was called the "mother" of the Independent Labour Party (ILP).
She was educated at Newnham College, Cambridge. Once graduated she moved to Bristol to teach. Whilst there she was moved by the plight of hungry working women and became a socialist, working tirelessly for workers rights.
Whilst speaking at the Trade Union Congress in Glasgow in 1892 she met her future husband, Bruce Glasier. He became the chair of the ILP's National Committee, and she was it's only female member.
She was a strong speaker. Future MP Ellen Wilkinson talked of her ability to "sway a great crowd". She died in 1950 at her home of 28 years, Glen Cottage, Earby in Pendle. The building is now a Youth Hostel.