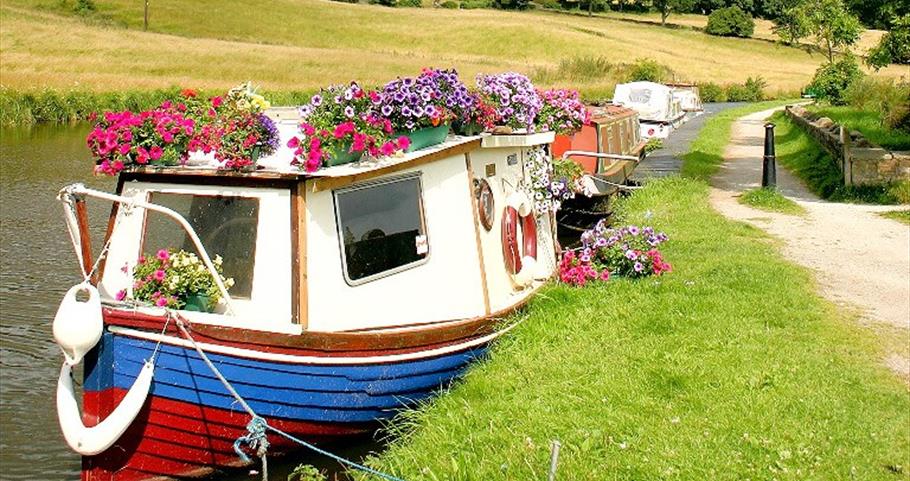 Leeds & Liverpool Canal
Waterway Welcome
Pendle hosts one of the most scenic waterways in England - The Leeds and Liverpool Canal. It was built in 1816 and is 200 years old. At 127 miles long is the single longest canal in the country. From the West, coming into Pendle, you will see Reedley Marina with its stunning views across to Pendle Hill. Going North East from there will take you to Lomeshaye Wharf and the town of Nelson. A number of Tacklers Trails can be followed on foot from there.
One of the most scenic parts of the canal is from Barrowford to Barnoldswick, and in between is a Georgian feat of engineering called "The Mile Tunnel" or "Foulridge Tunnel. Before motor power legging through the tunnel would've been an exhausting job! At one end of the tunnel is Foulridge Wharf, with its historic Lime Kiln and warehouse with a lovely Café to boot. Shortly after you will come across the canalside cheer of the Anchor Inn at Salterforth.
The wharf is the boarding point for one of the most popular trip boats on the canal, "The Marton Emperor" run by Foulridge Canal Cruises as well as a nationally accredited Canoe Club.
Many reservoirs feed the canal, including one known as Lake Burwain, which is popular with water sports enthusiasts, and also has a walking trail around it; one of a series of four "Pendle Canal Walks" which are available to download from our short walking routes in Pendle section. The Pennine Cycleway also runs along the towpath on this section of the canal, and is great for family cycle rides in Pendle. Once you pass Lower Park Marina you reach the highest point on the canal at Greenberfield Locks.