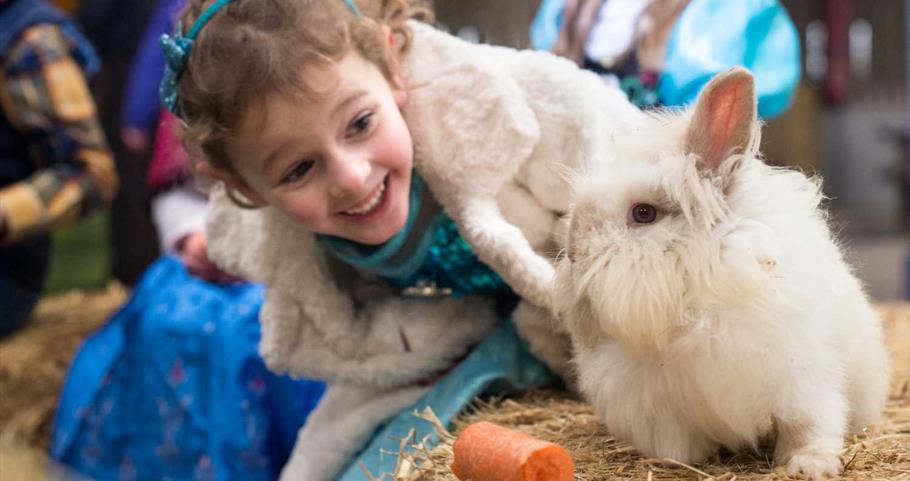 Featured Attraction
Thornton Hall Country Park
Working as part of a team seems to bring rewards, according to Marketing Manager, Jo Ogle, from Thornton Hall Country Park:
"I would say the relationships built here make us special. We have a small, but fabulous, team who not only build special bonds with the farm animals but also with our visitors – who regularly come back as a result."
Another great thing about Thornton Hall, according to Jo, is that they can cater for everyone, whatever their age, or whatever the weather…
"There are some super visitor attractions in the region but I believe Thornton Hall Country Park is one of the few places where the entire family can come and enjoy a day out – from babies to grandparents. Also very few Farm Parks stay open to the public all year – we can offer our visitors seasonal, hands on animal encounters and experiences for 12 months of the year, and we also have plenty of indoor activities for all the family. One of it's strongest assets are the gorgeous animals and I regularly pop out of my office to take an animal selfie and have a cuddle."
"it's great to be able to acquire new skills. My children found it hilarious when I passed my quad bike test Being able to bring my family to the Farm and take part in 'Quadtrex' is so much fun."
Quadtrex is one of the venue's many individual attractions, but as Jo points out, "We also have an exciting new event calendar for Thornton Hall lined up for the year ahead." Their events have won awards, including a recent Lancashire Tourism Award for their Christmas event.
If you haven't already come to spend a day at this venue then make sure you add Thornton Hall Country Park to your list of things to do this year.