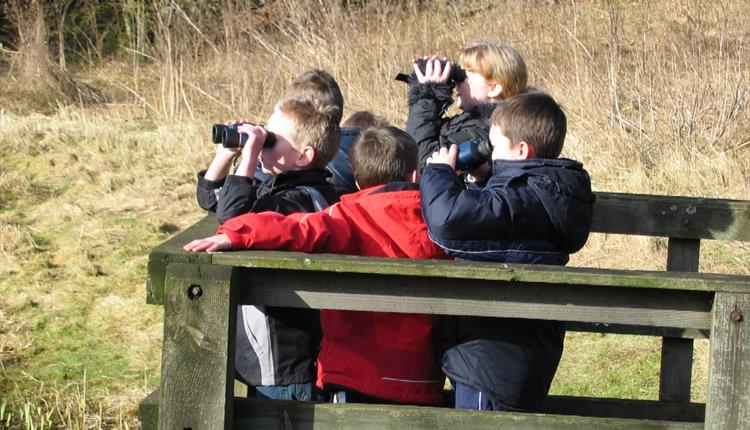 About
Get to grips with Pendle's wild side! Visit one of or Local Nature Reserves and you'll see some amazing plant and wildlife. Pendle has five great Local Nature Reserves:

Alkincoates - located on the estate that once belonged to the Parker family who have been part of the area's history since 1349, the reserve includes areas of woodland, meadow, ponds and wetland. Visitors may be lucky enough to spot deer, rabbits, shrews, hares or foxes. The wetland areas are home to frogs, newts and water voles.

Greenfield - was once the site of Greenfield Mill, a mill pond and water race. Evidence of the existence of these features can still be seen today.Today the reserve supports a range of habitats including woodland and grassland. There are still two ponds which support a wide range of freshwater invertebrates and a survey by Lancashire Wildlife Trust has identified 156 species including 25 grasses, 42 trees and 89 herbaceous plants.

Lomeshaye Marsh - a mosaic of habitats including ponds and swamp, species-rich grassland and riverside banking . The site has 166 species of plant including, cowslip, oxeye daisy, St. John's wort, lady's bedstraw, ragged robin, and yellow flag iris. There are 51 species of bird including swallow, jack snipe, sedge warbler, reed bunting, tawny owl, bullfinch, grey heron and kingfisher. Also look out for frogs, toads, newts, dragonflies and damselflies.

Upper Ballgrove Park - The Ferndean Way passes through the reserve and connects to the Pendle Way. The area has a good diversity of grassland species, including knapweed, greater bird's-foot-trefoil, marsh thistle, cuckooflower, and angelica. The south-facing slope also supports groups of trees and shrubs, including raspberry, rose, hawthorn and bramble.

Quarry Hill - located on the site of an old quarry. During the late 1800s shale was dug from the site to make bricks. Among the flowers you might expect to see at various times of the year are water avens, salad burnet, heather, evening primrose, and yellow rattle. There are17 species of bird including kestrels, tawny owls, woodpeckers and jays.

For more information on Pendle's Local Nature Reserves contact one of our local Tourist Information Centres.

Opening Times
Pendle Nature Reserves
(1 Jan 2022 - 31 Dec 2022)