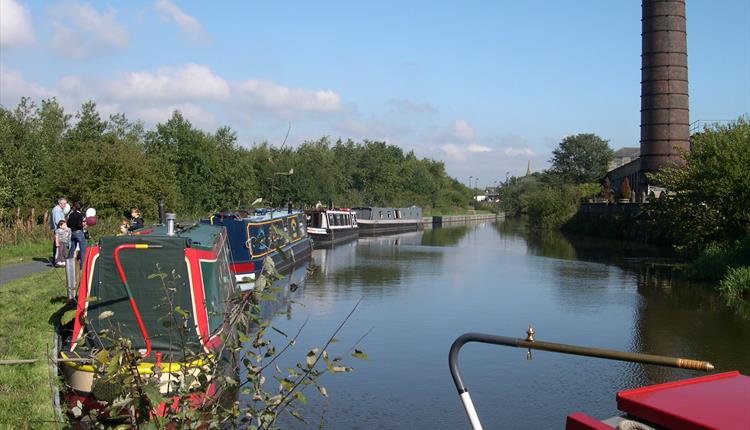 About
Four fascinating, mainly town trails, giving an insight into the cotton industry, the canal, and water power. Points of interest along the way include 16th Marsden Hall, award-winning Lomeshaye Marsh Local Nature Reserve, St mary's church, with the second highest spire in Lancashire, and Selina Cooper's home, a famous local suffragist, and fighter for worker's rights.

The people, places and buildings and their stories are brought to life on these trails by interpretation panels alongside the canal. The Tacklers Trail is a linear trail following the canal from which the other three trails sprout off from. The Weavers Walk delves into the history of some of the important local people involved, like the Ecroyd Family, who built St Mary's - with the second tallest spire in Lancashire, and nationally famous suffragist, Selina Cooper.

The Walton Way has some interesting features like a bridge roller and a "winding" hole, and passes by some of the most important mills. It describes the Tacklers work, and the importance of his role in setting up and repairing the looms. It also takes in the lovely Marsden park, which were both donated to Pendle by the Walton family. The Tunstill Trek passes through the Lomeshaye Marsh Nature Reserve.