Hello and a very warm welcome to Pendle
You'll always get a warm welcome here in Pendle. Located as we are in Lancashire in Northern England we are famous for our warm-hearted welcome. And this is not all we are famous for. Situated on the southern edge of the Yorkshire dales and in an area of Outstanding Natural Beauty our stunning countryside appeals to walkers and cyclists alike. The iconic Pendle Hill offers breathtaking views. A climb to its summit so inspired George Fox in 1652 that he set up the worldwide Quaker Movement. Our heritage excites and fascinates our visitors. The Pendle Witches who lived here over 400 years ago were part of Britain's biggest witchcraft Trial. We are also a diverse area offering some of the best events in the UK, including the award-winning Blues Festival and the Pendle Walking Festival. If you're looking for that great getaway.....you've found the right place! If you want anymore Reasons to visit Pendle please click here.
Highlights
Highlights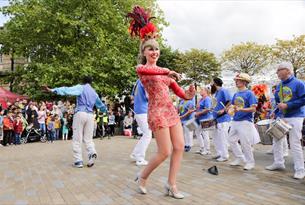 Nelson Food and Drink Festival will take place in the town centre on Saturday with an array of…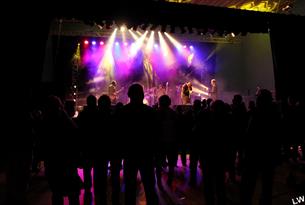 The Great British Rhythm and Blues Festival returns for its 29th year this August Bank Holiday…
TWITTER UPDATES
Tourism & Hospitality businesses apply for Omicron grants by the end of today. Don't lose out! Apply today.
https://t.co/95r3eE1m4o
18 Mar 2022 08:36:44